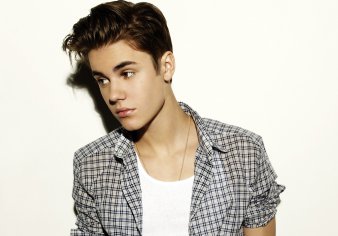 pop, black metal, justin bieber
Sono un fan
Justin Bieber is just 16 and already an accomplished musician with his album My World 2.0, having gone double platinum. If you aren't a young lady, you may not understand what all the fuss is about. Just Bieber is truly living the dream. He can sing, write, act, play piano, guitar, and to top it off his famous bowl haircut is a top Google search. Hailing from Stratford Ontario he won their local Statford Idol competition at age 12. Later Justin began posting videos of himself on YouTube which led to him being seen by millions including stars like Justin Timber Lake, and Usher. Both wanted to sign him to their record labels, but Usher won out, signed him, and the rest is history. With his singles "Baby", and "One Time tearing up the charts, Justin still finds time to connect with fans regularly signing autographs and even meeting his number one fan on the U.S. television programme Ellen. Ladies be forewarned however, young Bieber is taken by Disney Channel star Selena Gomez with whom he hosted a music festival in New York City last year. Most recently Justin Bieber has headlined his first world tour, made a 3D film, and launched a fragrance appropriately titled "Someday" aimed at young women.
Leggi di più
Concerti e date Justin Bieber 2014
Spiacenti, in questo momento non sonopreviste date del tour di Justin Bieber. Usando i links qui sotto riceverai una mail di notifica quando saranno disponibili o richiedi un concerto di Justin Bieber nella tua città
Ultime news su Justin Bieber
Justin Bieber ultime notizie, voci e conferme della lineup.
21 lug

E' Katy Perry la regina indiscussa degli MTV Video Music Awards, in corsa per ben nove categorie. Mentre continua ...

30 nov

La Biebermania ha contagiato anche l'Italia! E di conseguenza l'inarrestabile fenomeno globale Justin Bieber...
Commenti